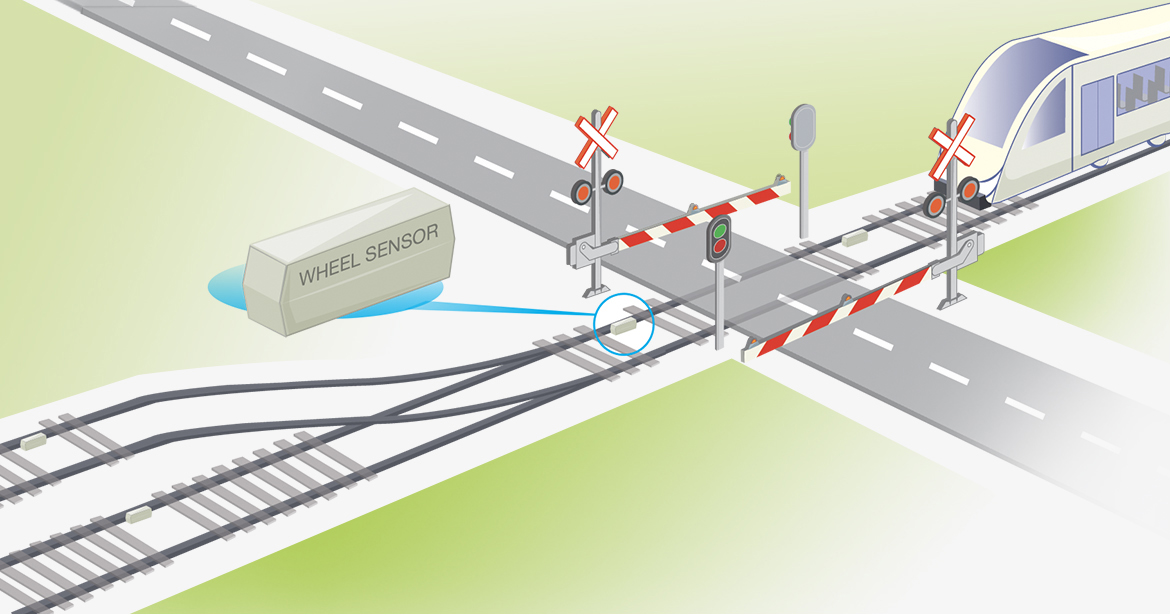 The DRF sensor detects the train's passage. The module connected to the sensor sends information to level crossing management.
Managed with a SIL4 safety automaton connected to a SIL4 safety program ensures safe level crossing and route direction signal management.
Remember, the mechanical pedal finger can break and not detect a wheel.
Documents and ISA* Certification