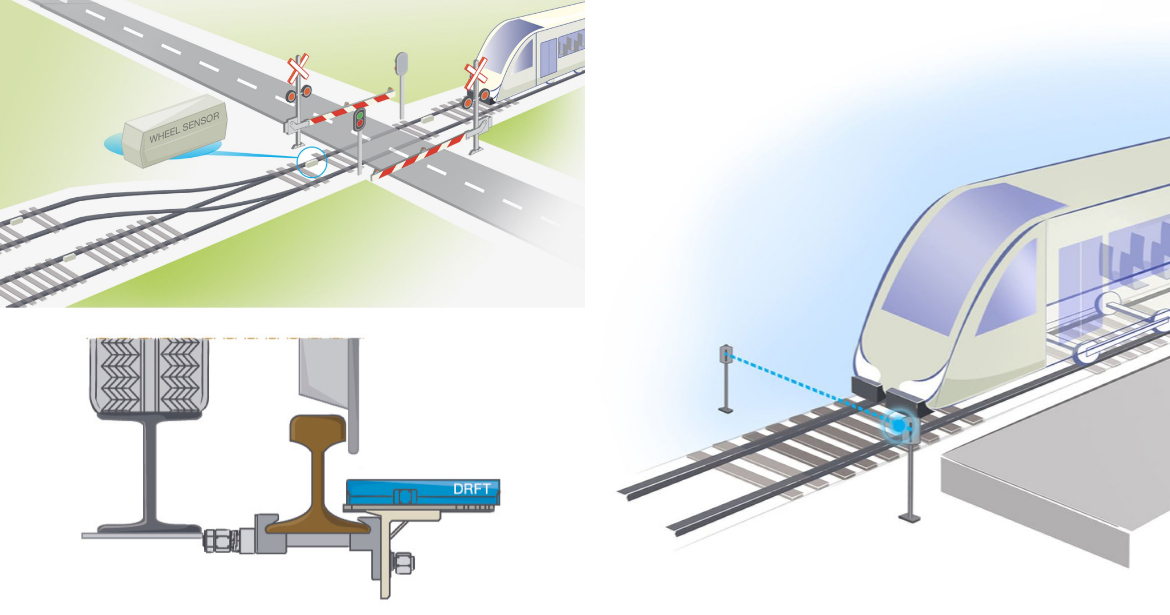 These localization systems are based on a lot of different techniques and sensors: infrared, radar, RFID, magnetic communication, steel wheel sensor, and metallic mass.
The SIL4 Axle counter is certified for a multi-zone management, similar to the track circuit used by localization application.
SIL4 train location system are also available (RFID principle, based on Autonomous tag with location code, magnetic communication, no crosstalk guaranteed), contact us to know their characteristics.
TRAIN DETECTION AND LOCATION SYSTEMS:
| | |
| --- | --- |
| SIL4 Steel and tire wheel presence sensor | SIL4 Level crossing control |
| SIL4 axel counters | SIL4 Train passage detection system |
Offers
Link to this thematic
Components
Linked to this thematic