Presentation of the company
We are a French SME, specialized in the design of safety software  and systems from SIL1 to SIL4.
We develop complex systems by ensuring their design, up to their commissioning,
through their validation, verification and safety study.
CLEARSY produces customised safety software and systems in the fields of
railway, automotive, military, space and nuclear industries.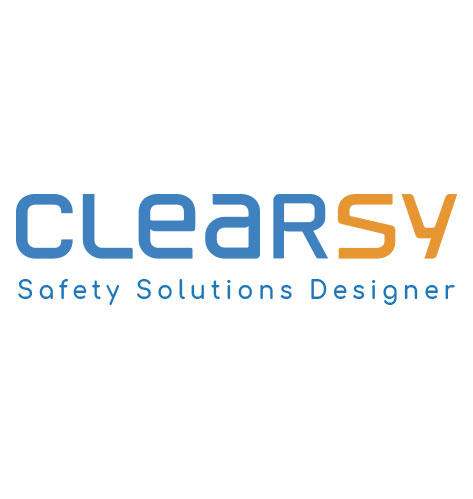 TOWARDS OUR EMPLOYEES
CLEARSY is a dynamic company with a team of talented people who specialise in their field and use state-of-the-art formal methods. We differentiate ourselves from our competitors by the excellence of our people and their commitment to innovation, which allows us to communicate and move forward together to achieve our different projects.
TOWARDS OUR CUSTOMERS
We attach great importance to satisfy our customers. Since our creation, our ideas and actions have been characterised by a strong entrepreneurial spirit and a passion for technology, which enables us to identify the needs of our customers, to listen to them and to propose adequate solutions. The development of our skills is a priority and an axis of progress: moreover, our research activity is a privileged field which requires a permanent investment.
Our immediate reactivity is the key to our success.
COMMUNICATION
CLEARSY places listening and communication at the heart of its HR policy.
Indeed, the management is attentive to the desires and requests of each individual.
Good communication helps to maintain a pleasant and rewarding working environment.
Cohesion
CLEARSY operates as a single entity with four sites.
Activity days are organised every year per topic  as well as a seminar, with a variable periodicity, in order to maintain and develop the cohesion between our collaborators.
EVOLUTION
CLEARSY offers real opportunities for development.
Our dynamic way of working allows us to quickly give responsibilities to employees who show the desire and ability to do so.
MOBILITY
Although we are present in four cities, we do not ask our employees to change regions without their consent.
On the contrary, we do our best to support our employees in their choice of transfer.
TECHNICALITY
CLEARSY produces systems in operation, all of which include innovation and safety issues.
CLEARSY uses particular methods for which it is recognised worldwide.
CLEARSY is a human-sized company with an atypical organisation. Indeed, there is little hierarchy and communication is thus facilitated. CLEARSY is therefore looking for autonomous, involved and reactive employees.
CLEARSY is organised around its projects. This organisation is not set in stone and our employees may be required to work on different aspects of the same project. This structure is fluid and will change throughout the year and throughout the careers of our employees.