Research and Development
CLEARSY invests significantly in R&D in the field of safety engineering,
to develop new tools and validate new modelling techniques.
CLEARSY CONDUCTS NUMEROUS RESEARCH AND DEVELOPMENT ACTIVITIES
IN PARTNERSHIP WITH INDUSTRY.
OUR R&D ACTIONS
CLEARSY carries out numerous research and development activities in partnership with industrialists, which enable it to provide its clients with innovations in terms of security tools and system engineering methods. As such, CLEARSY participates in a number of networks of excellence and security engineering projects funded by France and the European Union.
In addition, CLEARSY is an active member of  the Formal Method Europe network.
THEMES RECENTLY EXPLORED ARE FOR EXAMPLE
- The joint use of M and UML
- The realisation of proven VHDL components
- The realisation of a code generator for smart cards
- A methodological approach to decision engineering
- The use of the B method, for the specification and proof of systems.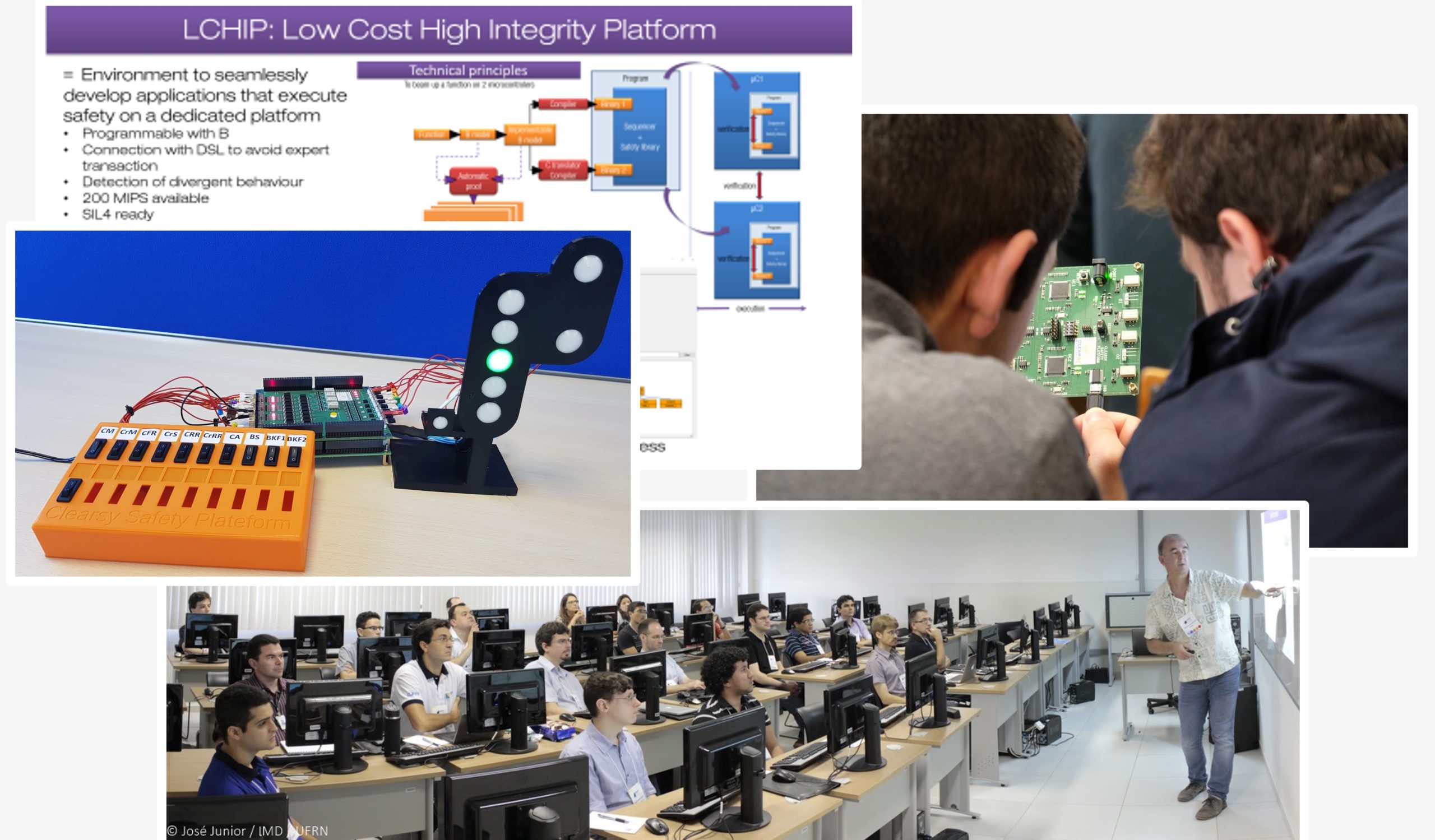 PARTICIPATION TO CONFERENCES:
Formal methods