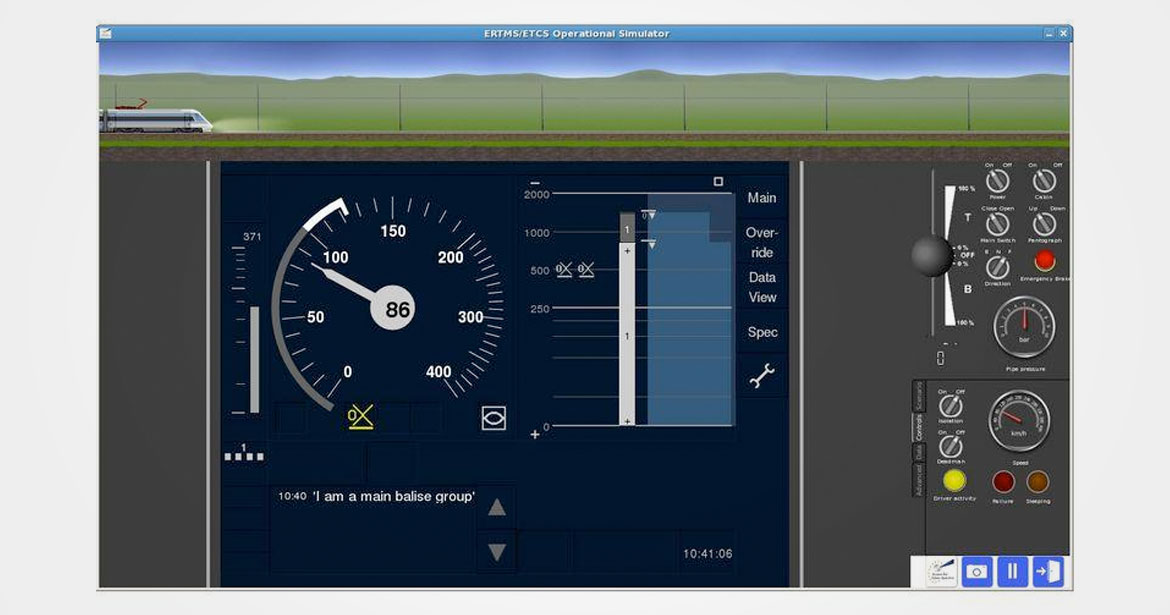 The ERTMS/ETCS Traffic Simulator is a real time system including:
multiple train simulation;
interlocking simulation;
route map;
RBC simulation;
traffic management functions (ARS, timetable).
Its independent modules are designed to interact with each other as in a real railway network. The Traffic Evaluation Tools allow the analysis of real time data gathered during the simulation.
Traffic Simulator
The Traffic Simulator can be used as:
a test environment for conflict detector & conflict solver;
a tool for ERTMS line capacity assessment;
a tool for traffic management improvement (automatic route setting);
a test and validation environment for RBC/Interlocking.
Posts
Linked to this offer