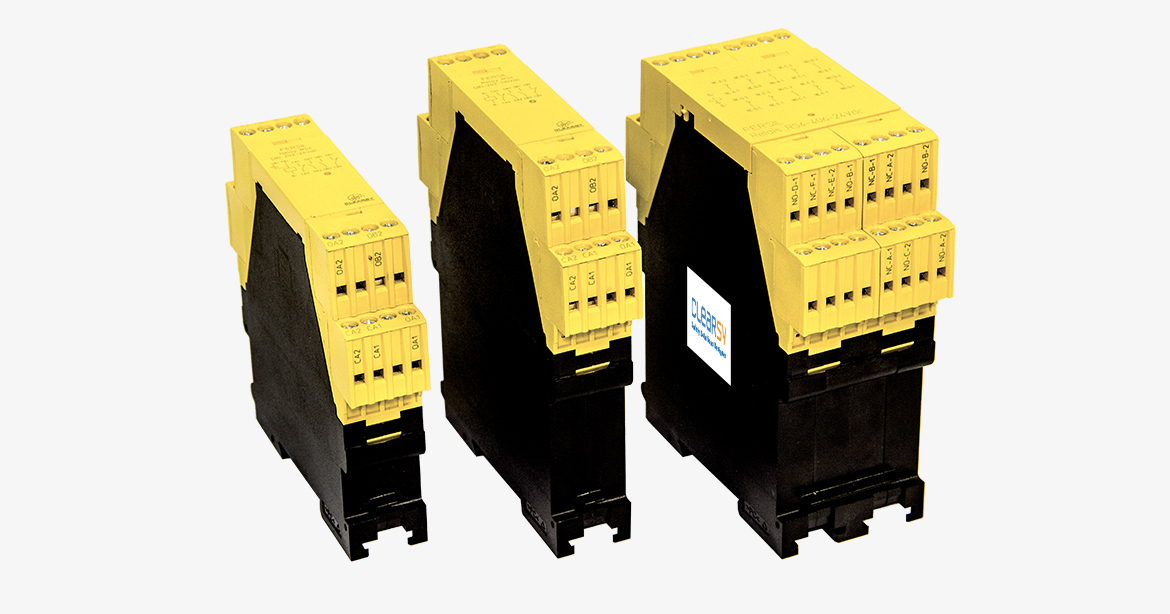 The vital 202 relay features 2 NO contacts SIL4-guaranteed to open and 2 NC contacts (model 72/110V).
Safety RS4 relays feature Normally Open (NO) contacts guaranteed on opening with the highest safety level, SIL4, and Normally Close (NC) contacts. These contacts are weld no transfer, compliant with EN 61810-3 Type A (forced guided contacts). They are available in several command voltages, mounting interfaces and NO and NC contacts configurations.
Certified EN 50155, RS4 vital relays are suited for train on-board applications.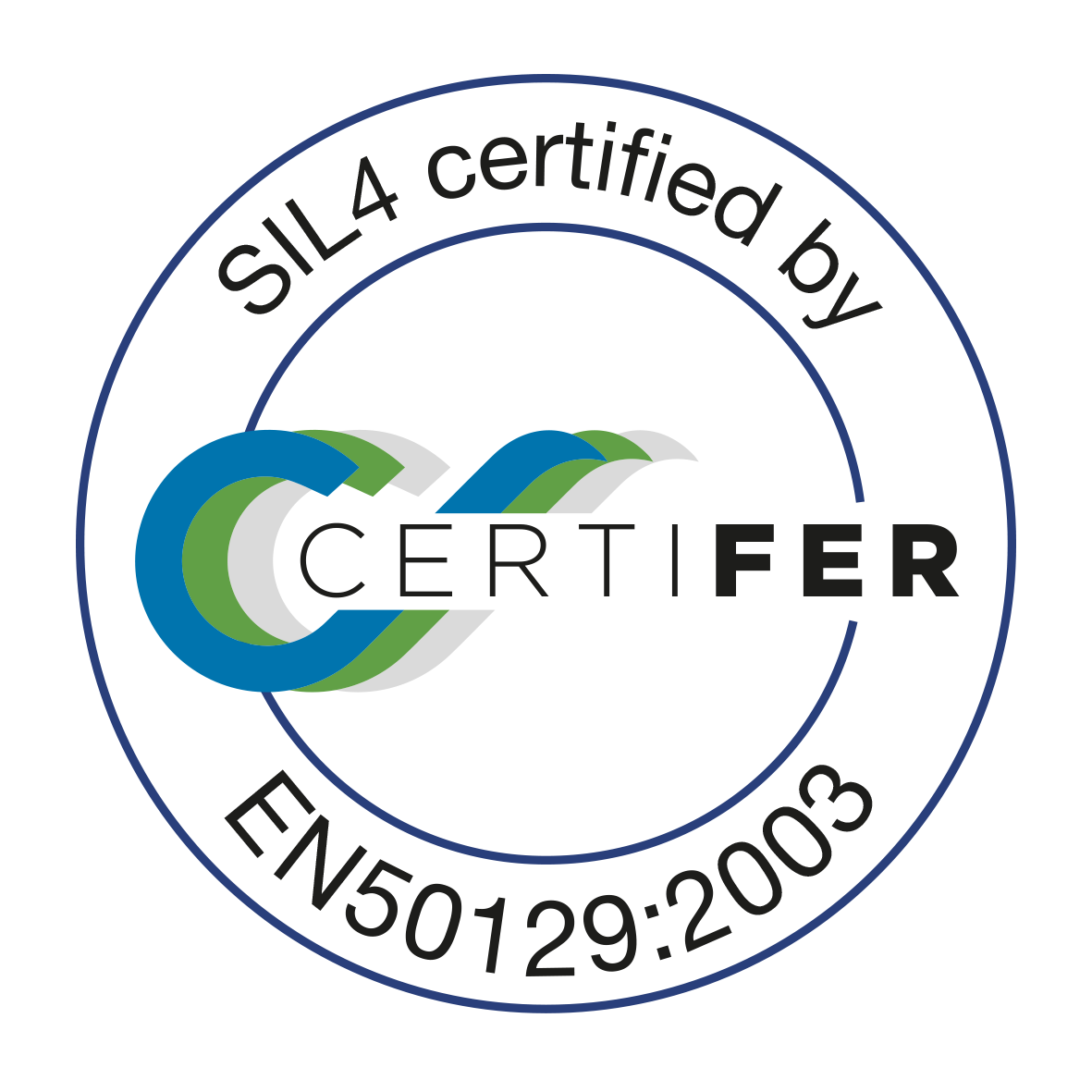 For on board application the RS4.DIN.202.110V, certified EN 50155, features 2 NO contacts guaranty on opening with a SIL4-level and 2 NC contacts. Its command voltage input is 110VDC.
This safety relay is also available in 3U-card format with two independent 202 relays (24V). This relay version provides 4 NO contacts guaranty on opening with a SIL4-level and 4 NC contacts.
For trackside application, like signalling project, theRS4 relays (except the 110V version)  feature two voltage inputs to accommodate the impedance of the connection between the command of the RS4 relay and the RS4 relay: 0 to 18Ω and 18 to 45Ω.
This double input allows to use the relays in post or in line with the same relay reference (except the 304 which has two references).
Document, ISA* certification and trademark
RS4 is a registered trademark. It is also registered in China:
KE AN SI – 科安思
JI AN SHI – 继安世
CLEARSY is the direct distributor of the products.
Technical features
It integrates two PCB relays which meet DIN EN 61810-3standard (forcibly guided relay).
The two PCB relays are coming from different series to protect against the shared modes introduced by manufacturing errors involving a single series.
Two "working" contacts from each PCB relay are twisted in series towork out the security output. The distances between the internal tracks and the pins of the safety control must respect the NF F 74003 standard to guarantee the absence of a short circuit.
The distances between the control of the PCB relays and the security output strips must resist to insulation tensions of 2000Vac.
The circuit safety is processed with a SIL4 safety level
Thematics
Link to this components