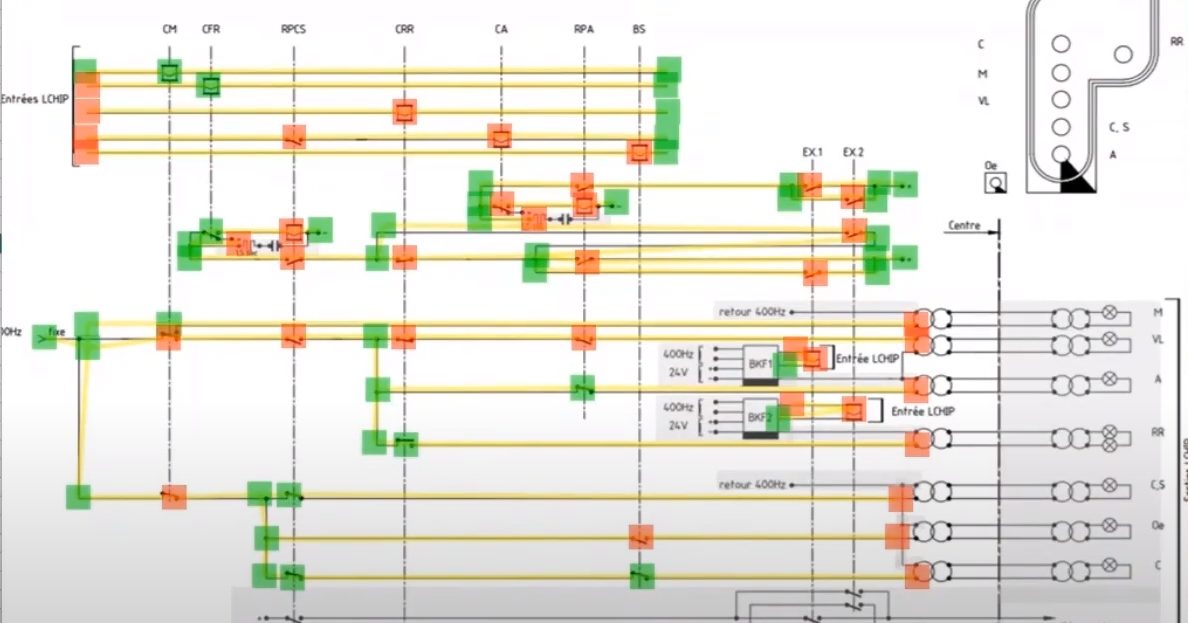 The highlighter is a computerised schematic entry tool. This tool is used in conjunction with:
a B-model generator, which produces a formal model of the informal schematic,
the addition of properties to the B-model and their demonstration by mathematical proof,
the CLEARSY Safety Platform, a SIL4 computer that will enable a safe execution of this schematic on a digital platform.
This technology is implemented in the maintenance of legacy installations whose equipment may be obsolete.
It has been successfully applied to relay schemes used for railway signalling equipment protecting temporary worksites.
For more details, please refer to the article "CLEARSY Safey Platform – 5 years of research, development and deployment"