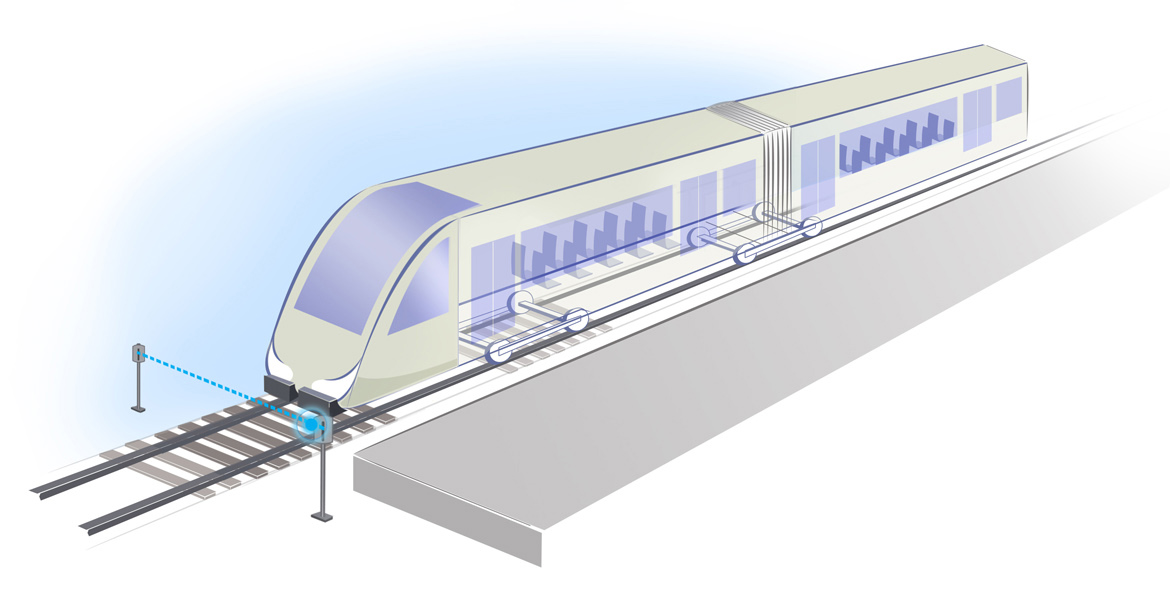 The DNH Barrier
DNH is composed of an infrared transmitter and receiver positioned at a certain distance one from the other so that the beam emitted by the transmitter and sensed by the receiver creates a virtual line.
When this line is crossed by an object, the receiver status changes. When the object no longer acts as an obstacle to the beam, the receiver returns to its initial active state.
This equipment is SIL4-level safe as it has been demonstrated that the probability of the receiver being in an active state when an object crosses the beam is lower than 10-9 (EN 50126 and EN 50129 standards).
Today, DNH is a prototype designed and manufactured to be qualified SIL4 in an industrial version pursuant to intrinsic safety principles. The prototype has been tested in the Porte de Charenton station on the Paris subway system since November 2006.
Documents
The DNH Barrier – Its Feature and Properties
DNH various features and properties are as follows:
The passage of a train: provides a level compatible with an NS1 safety relay at 0 when a train crosses the virtual line and at 1 inother cases
Is resistant in a humid, cold and dusty environment
Can be positioned in different configurations; on the ground or a wall (horizontal and vertical adjustments)
Facilitates installation and adjustments (with regard to adjustments, in particular the focus of the transmitter "facing" the receiver)
Provides a visual indication of the status of operations and reception
Posts
Linked to this offer