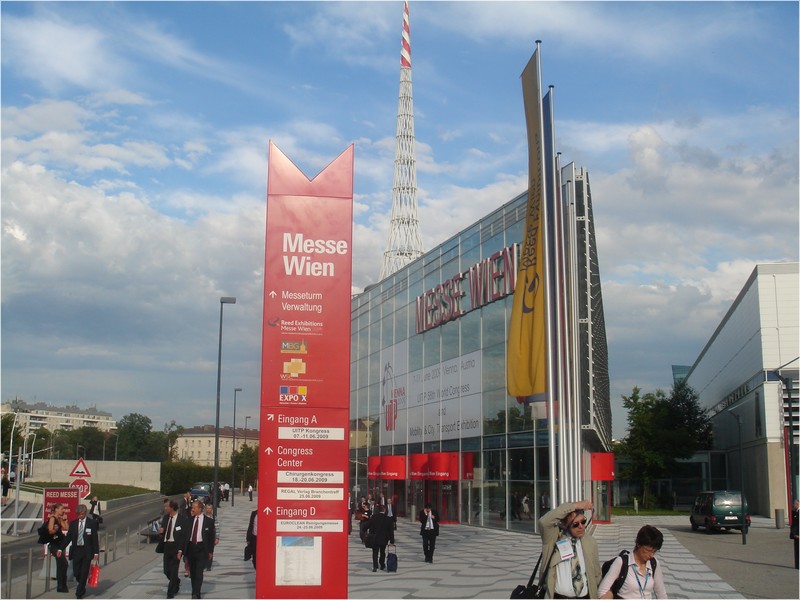 CLEARSY will be participating in the UITP fair that will take place in Viennes from the 7th to the 11th of June 2009. This fair and worldwide conference in public transports is more specifically dedicated to urban transport modes (tramway, subway), and gathers the principal leaders of the railway market together around the problem of transport and its logistic.
Consult the program of the fair
Fair and World Congress of Public Transport
CLEARSY attended the UITP 2009 Railway Fair, which took place in Vienna from 7th to 11th June 2009.
The fair and world congress of public transport is more specifically dedicated to urban modes of transport (tramway, metro), and gathers together the main leaders in the railway market around the issues of transport and its logistics.
Within this framework, CLEARSY presented its railway expertise on its booth, using its various railway products and security systems :
the COPP System, a system to control the opening and closing of the SIL3 platform screen doors,
the DOF1 System, a system to open and close the platform screen doors, SIL3,
le DRF, un détecteur de roue fer sécuritaire,
the KPVA, a specific control system for independent governing of overspeed,
the DNH System, a safety system for detecting the passage of a train, SIL4,
KFS (DAAT) Beacons and Sensors, a system preventing train passing through a signal,
the SNCF alarm and Railway Indicators, element of railway signalling.