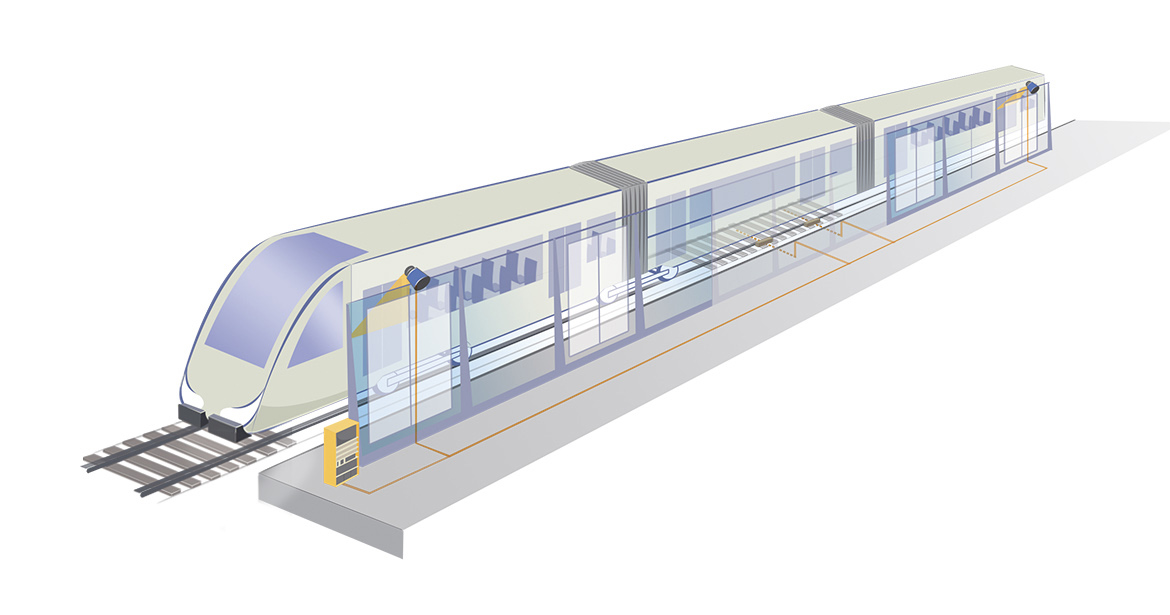 CLEARSY signed a contract for the development, delivery and installation of the SIL3 COPPILOT safety critical system, responsible for controlling the opening and closing of the platform screen doors which will be installed on lines 2 and 3 of the Sao Paulo Metro.
This Brazilian contract is related to around fifteen stations and its signature is due to a strong partnership with AeS (a Brazilian company in the railway market since 1998). It confirms CLEARSY's and AeS's unique expertise in detection-based safety systems.
Indeed, COPPILOT neither needs to be installed on the train itself nor it requires any modification of the signalling system. As such its installation is fast and efficient, and involves existing platforms and line stations, automated or not.
Description
Coppilot is a safety critical railway system, which controls the opening and closing of platform screen doors at a metro station. These platform screen doors are installed to keep traffic flowing safely. Developed by CLEARSY, this system has been installed, among other locations, in the Paris metro, at several platforms: station Invalides and Saint-Lazare Line 13.
It is currently being installed in the subway in Sao Paulo, where a dozen stations will be equipped during 2010/2011. COPPILOT is a system that complements existing metro equipments, consisting of a controller and various sensors. The originality of this system relies in its ability to work with non fully automated metros. The whole system is safe and meets railway standards. To ensure system safety and automation CLEARSY has used the formal B method.
Download and links
Thematics
Link to this référence