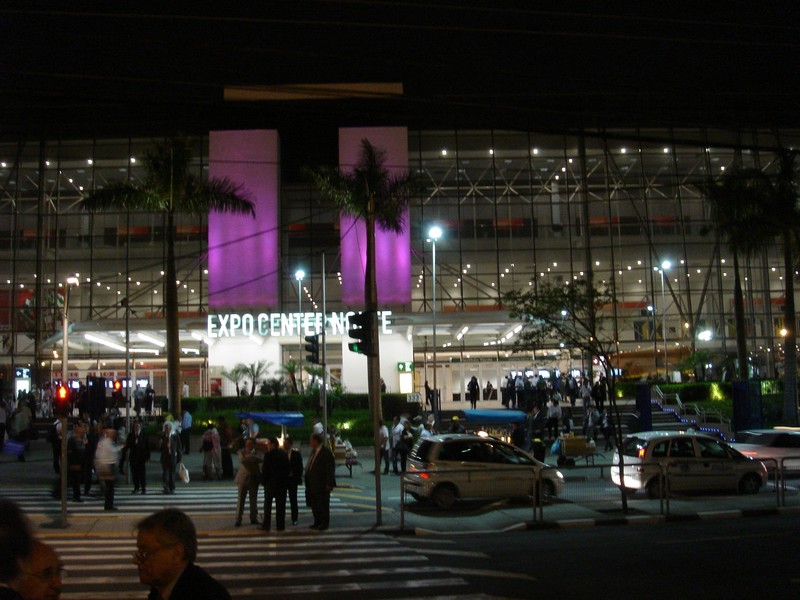 "Negocios Nos Trilhos" Fair 2007
CLEARSY will be participating this year to the new edition of the brazilian railway fair "Negocios Nos Trilhos" that will be take place from 4th to 6th of November 2008 at Sao Paulo, in Brazil.
We will presenting our railway know-how in collaboration with AeS, our brazilian partner.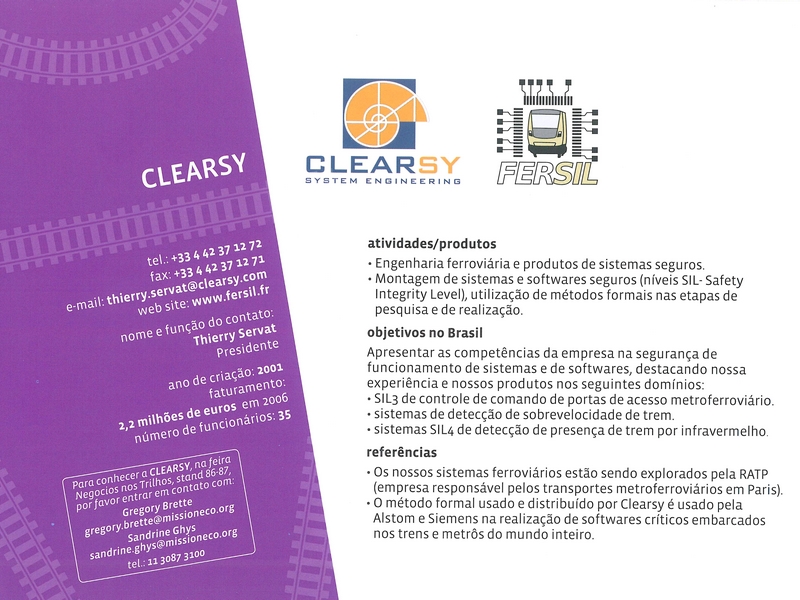 "Negocios Nos Trilhos" Fair 2008
CLEARSY a participé cette année à la nouvelle édition du Salon Ferroviaire Brésilien "Negocios Nos Trilhos" qui s'est déroulée du 4 au 6 novembre 2008 à Sao Paulo, au Brésil. Nous y avons présenté notre savoir-faire ferroviaire en collaboration avec AeS, notre partenaire au Brésil.
"Negocios Nos Trilhos" Fair 2010
This year CLEARSY participated in the latest edition of the Brazilian Railway Show, Negocios Nos Trilhos. The latter took place in Sao Paulo, Brazil, from 9th to 11th November 2010, and gathered together the main railway protagonists.
CLEARSY shared a stand with its Brazilian partner AeS and presented its rail expertise there through its various railway products and safety systems, including Coppilot, the system for controlling the opening and closing of screen doors, which is currently being installed within the Sao Paulo underground rail network.